Today I performed a piece called "Rock Om" at the Bushwick SITE Fest with expandance.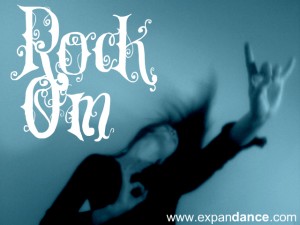 Although it was raining buckets, the L train wasn't really working, and I managed to stab myself in the eye with mascara right before going on stage, it was amazing. What I really love about this company's process is that in each rehearsal (and then again today) we take a really good amount of time to meditate as a group and then move from our meditative state straight into a sustained group improvisation. It's the loveliest, most blissed-out thing ever.
Anyway, Rachel managed to snag some great shots at our tech rehearsal at the Bushwick Starr on Friday morning, so I'm going to share them with you. Check them out, along with more rehearsal pix at www.expandance.blogspot.com.